"Mesmerizing and intricate, Richmond's dissection of California on the violent brink of secession from the nation provides the backdrop for her deeper inspection of the uneasy, fragile relationship between siblings." Booklist, starred review
"Nearly every feature of this mesmerizing novel is provocative, as Richmond explores the fragmented, hopeful lives of complex characters. This is gripping, multi-layered, must-read fiction." Library Journal, starred review
"This is the kind of book you want to read slowly–savoring the deeply believable characters, the beautifully described San Francisco setting, the strangeness (and rightness) of its all taking place on the day California may vote to secede from the nation–but instead you read it in a mad rush to find out where this incredibly talented writer is taking you." Ann Packer, bestselling author of The Dive from Clausen's Pier and Songs Without Words
"Richmond is a brave writer. When trust is shattered, she's bold to say that forgiveness isn't always possible. But her character is brave too, and her struggle to survive such total upheaval is an amazing read." Lydia Netzer, author of Shine Shine Shine
Doctor Julie Walker has just signed her divorce papers when she receives news that her younger sister, Heather, has gone into labor. Though theirs is a strained relationship, Julie sets out for the hospital to be at her sister's side—no easy task since the streets of San Francisco are filled with commotion. Today is the day that Californians are voting on whether or not to secede from the United States. It is also the day that Julie will find herself at the epicenter of a violent standoff with a former lover who has become obsessed with her.
Throughout the ordeal, Julie's estranged husband, desperate for reconciliation, sends out coded messages from the radio station where he is the well-known Voice of Midnight.
GOLDEN STATE takes readers on a journey over the course of a single, unforgettable day. Five years in the making, Golden State is both a literary thriller and a meditation on marriage, love, and loyalty. Like The Year of Fog, it is a page-turner with a philosophical bent.  Read more.
Buy Golden State

Listen to an excerpt of the audio book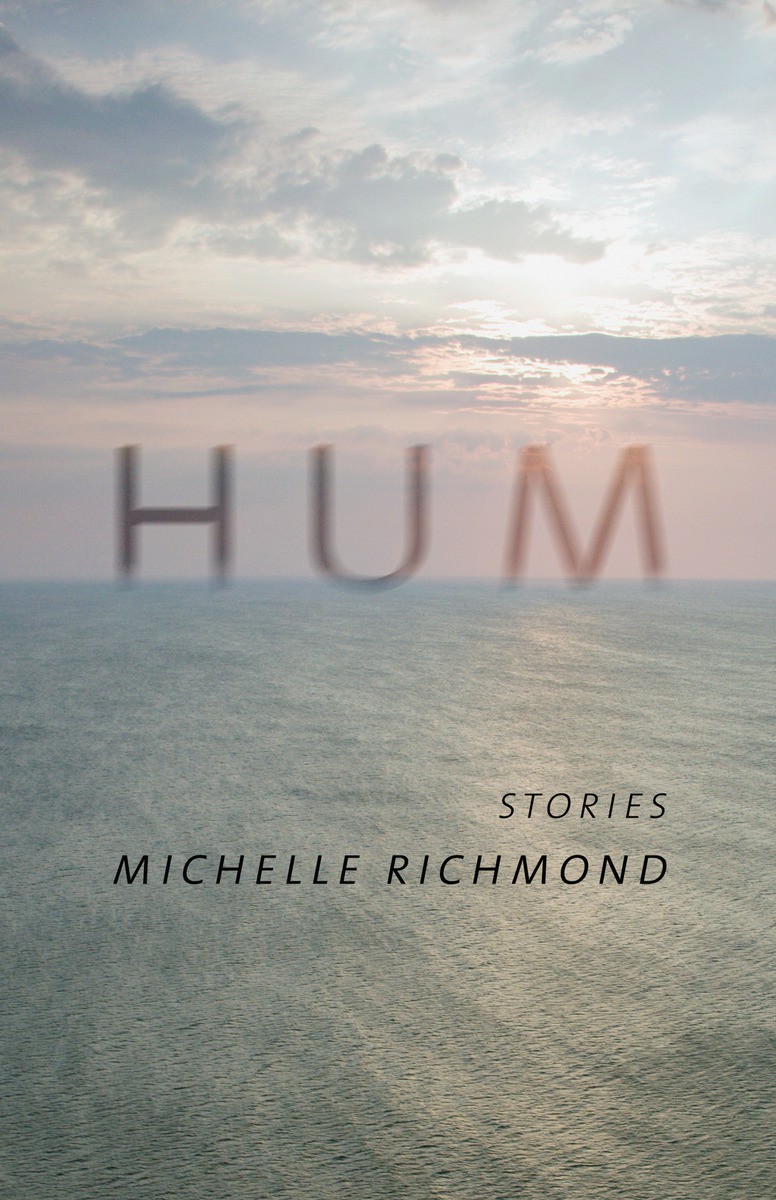 Hum – winner of the Catherine Doctorow Innovative Fiction Prize
Thirteen years after the publication of her award-winning story collection, The Girl in the 
Fall-Away Dress, Michelle Richmond returns to the short story form with Hum, a collection of eleven stories that examine love, lust, and loyalty from surprising angles.
"You can't hide from Michelle Richmond. She knows your secrets, she gets under your skin…An exceptional collection." Peter Orner, author of Esther Stories and Last Car Over the Sagamore Bridge
"These stories are mesmerizing – sensual, beautifully imagined tales that lead us from the familiar to the intimately strange. Richmond writes as if she lives comfortably in this world and another dreamy, concurrent dimension that is achingly just beyond our ken." Brad Watson, author of The Heaven of Mercury and Aliens in the Prime of Their Lives
"Michelle Richmond's extraordinary imagination leads readers into grounded yet fantastic worlds in which men walk on water, a woman marries a scaled sea creature, and couples take journeys that mirror their interior life.  Richmond writes elegantly and convincingly from the point of view of either gender—a feat unto itself.  And her characters—ranging from a lawyer who defends murderers, to enigmatic diplomats—reveal her wide and expansive mind.  HUM is a collection not to be missed."  Thaisa Frank, author of Heidegger's Glasses, Enchantment, and A Brief History of Camouflage
"Hum is a collection of stories centered on couples, marriages, temptation and desire. Richmond wants us to think about why we fall in love, how it changes us, and how we change others when we offer to care for them. Richmond renders small oddities with such humanity that they seem like plausible realities that could exist in tandem with our own." Heather Scott Partington for The Coachella Review
Buy the book:  Green Apple Books    Indiebound   Amazon   FC2   University of Alabama Press