About the Author
About the Author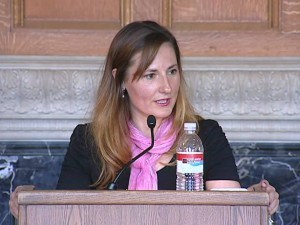 Michelle Richmond is the New York Times bestselling author of five novels and two story collections. She is best known for her psychological thrillers and literary mysteries set in the San Francisco Bay Area, including The Year of Fog, Golden State, and The Marriage Pact.
Her most recent story collection, Hum, received the Catherine Doctorow Innovative Fiction Prize, and her story collection The Girl in the Fall-Away Dress received the Associated Writing Programs Award for Short Fiction. Michelle has also received the Hillsdale Award for Fiction from the Fellowship of Southern Writers and the Mississippi Review Fiction Prize. Her stories and essays have appeared in Glimmer Train, the Oxford American, the Wall Street Journal, Salon, Playboy, The Guardian, The Believer, Best American Fantasy, The Kenyon Review, The Missouri Review, and many magazines and anthologies.
She holds an MFA from the University of Miami, where she was a James Michener Fellow. She has taught in the MFA programs in Creative Writing at the University of San Francisco, California College of the Arts, Bowling Green State Uiversity, and St. Mary's College of Moraga, where she served as Distinguished Visiting Writer. She currently serves on the board of The Authors Guild and recently held the Sister Catharine Julie Cunningham Chair at Notre Dame de Namur University.
Michelle blogs at Medium and Sans Serif.
She is represented by Valerie Borchardt of Georges Borchardt, Inc.
Connect with Michelle on Twitter, Facebook, Pinterest, or Instagram.
Media: please see the press kit for an extended bio.
A personal note from Michelle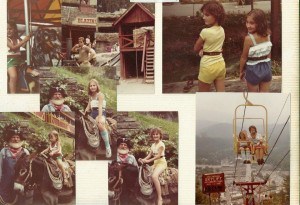 I was born and raised in Alabama. I knew I wanted to be a writer from the time I was in middle school. I always thought I'd be a journalist, but as it turned out, the creative writing minor at the University of Alabama, circa 1992, won out over the journalism major.
After college, I bounced around the South for a while, working as an advertising copywriter, a waitress, and a receptionist at a tanning salon. Realizing that all I really wanted to do was write a little and read a lot, I decided to get an MFA in Creative Writing. That's how I ended up in Fayetteville, Arkansas, where I met my husband.  Then I moved to Miami to finish my MFA, because I thought it would be wonderful to live on the beach. It was.
Next stop: New York City, where I worked in the Empire State Building as the personal English tutor for the president of a Chinese trading company. That job took me to Beijing, which inspired my first novel, Dream of the Blue Room. My husband and I moved to San Francisco  in 1999. I took one look at Ocean Beach, and I was hooked. We've been in the Bay Area ever since.
For years, I taught creative writing and literature in various MFA programs in creative writing: the University of San Francisco, California College of the Arts, Bowling Green State University, & St. Mary's College of Moraga. Along the way, I had a baby. A few months later, my agent sold The Year of Fog. I kept teaching until The Year of Fog came out in paperback, and then I quit teaching to concentrate on a) the baby , who was now a toddler, and b) the next book.
The next book, No One You Know, I wrote rather quickly. The one after that, Golden State, took me five years. I think that's because, for a while, I couldn't really figure out what I wanted to say. And then I did. And once I knew what I wanted to say, it all seemed to come together. I'm very excited about GOLDEN STATE, which, like The Year of Fog, might be classified as "a page turner with a philosophical bent." It's a bit of a nail-biter, I hope, but it's also a story about marriage, forgiveness, and loyalty. There might be some San Francisco in it.
During the years that I was writing Golden State, I was also writing short stories, several of which will be published next year in my first story collection in more than a decade, Hum. When it comes to narrative, I like the long haul, but I also like the short sprint. Stories are my first love, and it's exciting to return to them after a long hiatus.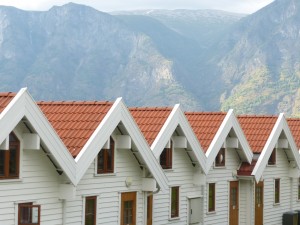 I'm now working on my next novel. What can I tell you about it? Hmmm, the spy world might come up. There is a man whom I swear, cross my heart and hope to die, is not my husband. There's some theology. Norway might enter the picture. Beyond that, my lips are sealed.