Book Clubs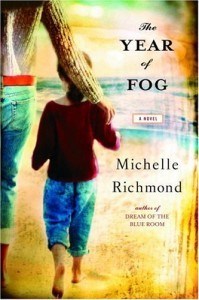 Down on the Gulf Coast, where I grew up, we had a phrase–lagniappe–which meant "a little something extra." The extra could refer to anything, so long as it was good, preferably tasty, and given out of friendliness and good will. (Lagniappe also happens to be the name of a great rag out of my hometown of Mobile.) According to Wikipedia, "It was also once in common usage by antiquarian booksellers, without regional limitation, and is still used by more old-fashioned members of that tribe."
Well, this is my lagniappe page for book clubs. I've been hearing from book clubs all over the country about their experiences with No One You Know and The Year of Fog. I've answered a lot of questions, and I've also learned a few things: namely, guacamole tends to fly when the topic of Jake Balfour comes up, everybody remembers important events from her childhood differently from her parents and siblings, and just about everyone has a Thorpe in her past.
So, in the spirit of something extra, here you'll find reading group guides, playlists (heard any Walty lately?), stories about what inspired each of my books, and more. I love hearing your book club stories, so please keep them coming.
READING GROUP GUIDES/Discussion questions
No One You Know
The Year of Fog
PLAYLISTS
No One You Know.
Here's a sample of one of Billy Boudreaux's standards.

The Year of Fog
Extra credit! Do you remember where this song appears in The Year of Fog?

INSPIRATION
An interview for the East Bay Express, about how NO ONE YOU KNOW came to be. Go here to read a more in-depth interview.
A story for the San Francisco Chronicle, about how a girl on the beach inspired The Year of Fog.
A few months solo in China inspired Dream of the Blue Room, out later this year in a new paperback edition.
SUGGESTION
"A story has no beginning and no end. Arbitrarily one chooses the moment of experience from which to look backward or from which to begin." In NO ONE YOU KNOW, this is Andrew Thorpe's motto, borrowed (or stolen) from Graham Greene's The End of the Affair. Try this with your book club: have everyone sit down with a pen and paper and finish this thought: "My story begins with…" Write for ten minutes (or five, if your group has a short attention span), and share.
ANSWERS
Check out my Q&A over at Random House, get in on the conversation on my Goodreads discussion page (I personally answer every question), or visit my interview page for answers to more questions than anyone could possibly be interested in hearing, with the possible exception of my mother.
EAT, DRINK, & BE LITERARY
Book clubs, I need your help! If you had a dish or cocktail that was a hit at your book club mixer for one of my books, please send it on! I'll publish it here with your book club's name and location. I'd also love to see photos from your meeting.
DRINK
Expresso martini, anyone?
Into a shaker two thirds filled with ice add a large (60ml) shot of vodka, a small (30ml) shot and a half of fresh espresso coffee (or very strong filter coffee), 2 dashes of sugar syrup and a dash of coffee liqueur (Toussant or Kahlua). Shake and strain into a Martini glass, then decorate with three coffee beans. (Thanks to Dawn in San Francisco for introducing me to this delicious caffeine infusion at her book club in San Francisco).
Glenda Shaw mixed up the Deja Blue cocktail for her book club discussion of DREAM OF THE BLUE ROOM. Get the recipe here.
DINE
Warm up with some San Francisco style clam chowder.
I'm not sure why they call it the "San Francisco treat," but here's a great recipe for, you guessed it, Rice-A-Roni.
SWEET
Edinburgh Fog
Going Local
If you're in the area, try one of these great book club meeting spots:
The Beach Chalet
Tomaso's
Louis' Diner
Simple Pleasures