The Year of Fog
The Year of Fog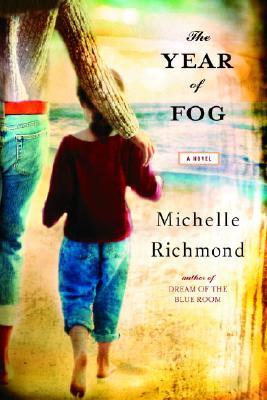 The New York Times bestseller about memory, obsession, and one woman's search for a missing child.
Sold in 15 countries.
"Impossible to put down." News of the World
"Gripping. Grade: A." The Washington Post
"A mesmerizing novel of loss and grief, hope and redemption, and the endurance of love." Library Journal, starred review (Best books of the year)
"Richmond gracefully explores the nature of memory and perception in key passages that never slow the suspense of the search…a page-turner with a philosophical bent." Booklist
"The book of the summer. If you read only one book, read The Year of Fog." Telematin, France

ABOUT THE BOOK
Six-year-old Emma vanished into the thick San Francisco mist. Or into the heaving Pacific. Or somewhere just beyond: to a parking lot, a stranger's van, or a road with traffic flashing by. Devastated by guilt, haunted by her fears about becoming a stepmother, Abby refuses to believe that Emma is dead. And so she searches her mind for clues about what happened that morning and cannot stop the flood of memories reaching from her own childhood to illuminate that irreversible moment on the beach.
Now, as the days drag into weeks, as the police lose interest and fliers fade on telephone poles, Emma's father finds solace in his faith, but Abby can only wander the beaches and city streets, attempting to recover the life and the little girl that she lost. With her hope fading and her life at a crossroads, she will leave San Francisco for a country thousands of miles away. And it is there, by the side of another sea, on a journey that has taken her into a strange subculture of wanderers and surfers, that Abby will make the most astounding discovery of all, as the truth of Emma's disappearance unravels with stunning force.
Read the Q&A       Get the playlist      Excerpt      Reviews

A Kirkus Reviews Top Pick for Reading Groups
A New York Times bestseller
An international bestseller (see foreign editions)
Best Books of the Year, Library Journal
Best Books of the Year, News of the World
A finalist for Elle Prix de Lectrices
A San Francisco Chronicle Notable Book
More than 400,000 copies sold in paperback, more than half a million copies sold across all formats
The official selection of Silicon Valley Reads 2011
A Target Bookmarked Club pick
Now in its 25th trade paperback printing
"In this spare page-turner, Richmond draws complex tensions from the setup of a child gone missing… The book is beautifully paced–one feels Abby's clarity of purpose from the first page. The sure-handed denouement reflects the focus and restraint that Richmond brings to bear throughout." Publishers Weekly
"In The Year of Fog, Richmond gives us both a mystery and a meditation on memory. Profound, deeply moving, endlessly gripping; you will devour it in a weekend and turn it over to begin again." ~Andrew Sean Greer, author of The Confessions of Max Tivoli
"What marks us, and how do we react to our impressions, both large and small, of life? These are the questions asked by San Francisco author Michelle Richmond in her wonderful second novel, "The Year of the Fog. Despite all its drama — and this heart-wrenching tale does ratchet up the tension — this is primarily a story of echoes and repercussions…spare, moving…it's all done delicately, in almost poetic terms." Clea Simon, The San Francisco Chronicle (read the review here)
"A good part of what makes 'The Year of Fog' compulsively readable is the voice of its narrator. Abby's tone is quietly conversational, almost as though she is sitting across the table and, over a cup of coffee, calmly telling her tale. The dispassionate tone reveals a brutally honest teller, and only serves to heighten the tension of the story…both believable and bittersweet." Robin Vidimos, The Denver Post
"A harrowing, beautifully written story of a photographer and soon-to-be stepmom whose momentary lapse in attention results in the disappearance of her fiance's little girl on a foggy beach in San Francisco. What happened to 6-year-old Emma? The answer, and its implications, will keep you on the edge of your beach chair." Melinda Bargreen, Seattle Times.