What happened to the McStay family?

[fbshare url="http://michellerichmond.com/2011/05/31/what-happened-to-the-mcstay-family/" type="button"] The McStay family went missing from their home in Falbrook, CA, in February of 2010. Joseph McStay, 40, and his wife Summer, 43, apparently left home in their Isuzu Trooper on the night of February 4 with their two children–Gianni, 4, and Joseph, Jr., 3. Aside from a call Joseph made to one of his co-workers that night, the family has never been heard from again.
There was no sign of forced entry or struggle at the home, which the family had only recently moved into. On February 8, the Trooper was towed from a strip mall parking lot within walking distance of a pedestrian crossing into Mexico. The police scoured video footage from the crossing that night, and concluded that one group of people walking across the border–a man holding the hand of a small boy, followed by a woman holding the hand of another small boy–could very well have been the McStay family. The woman is wearing boots and jackets similar to ones owned by Summer, but family members say the man is too tall and thin to be Jospeh McStay.
While detectives believe the family may have willingly traveled to Mexico–based in part upon an internet search conducted at the

home about children visiting Mexico–the fact that they did not return seems to indicate foul play. The family left $40,000 in their personal checking and savings accounts, money which has not been accessed since their disappearance. Joseph also had $65,000 in a business account, and the small withdrawals that have been made from that account are business expense withdrawals conducted by employees. The McStays maintained close relationships with Joseph's parents, his brother, and Summer's sister, and Joseph was also very close to his 14-year-old son by a previous marriage. Family members insist they would never abandon their loved ones intentionally. They also left behind two dogs, beloved family pets.

Joseph's brother Mike maintains a website with information and updates. Anyone with information about the case is being urged to call deputies at 858-974-2321 or 858-565-5200 after-hours. Tips can also be called in anonymously to CrimeStoppers at 888-580-TIPS(8477).

Their story was featured in May on Vanished with Beth Holloway. View the episode here. View family photos here.Joseph's youtube channel, last updated in January of 2010, includes cute family videos of the kids experimenting in the kitchen while the parents look on encouragingly, among other ordinary family happenings. The impression one gets in the videos is of a loving, ordinary family–certainly not parents who plan to abandon their lives, bank accounts, and home for a new start South-of-the border.  [fbshare url="http://michellerichmond.com/2011/05/31/what-happened-to-the-mcstay-family/" type="button"]
Free creative writing download: {filelink=1}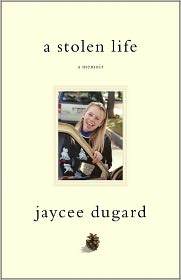 [box]RELATED: Read A Stolen Life, Jaycee Dugard's honest and deeply moving memoir of her captivity with Phillip Garrido. Read my review of A STOLEN LIFE here.[/box]
[box size="large"]Read The Stories We Tell: how a random encounter with a girl on a foggy San Francisco beach inspired The Year of Fog.[/box]