Who doesn't love to receive good things in the mail? Don't you just get all warm and tingly when, amidst the Costco flyers and PG&E bills, you find something you really want? Such is the joy of the Apple-a-Month Club, from Green Apple Books in San Francisco. My first goodie arrived last week, packaged in brown paper with twine: Cervantes Street, by Jamie Manrique.
"Cervantes Street" is historical fiction at its best. Compact and intense… The characters are wonderfully draw, the environments are detailed and colorful and the feeling is genuine… a gripping, adventuresome novel with profound insight into the ways in which we choose our destiny." –New York Journal of Books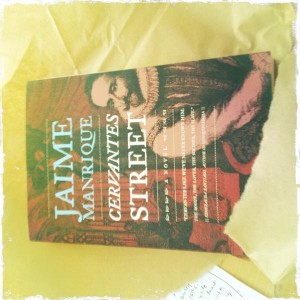 Weekly Writing & Publishing Tips
delivered to your inbox. Your email address will never be shared.