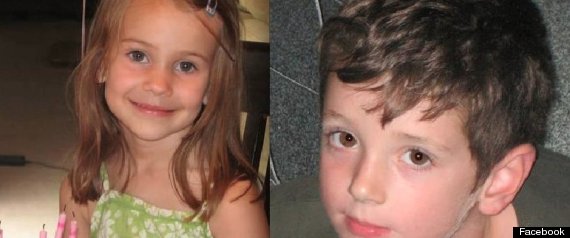 Benjamin Andrew Wheeler"didn't walk anywhere. He ran," grandfather Carmen Lobis told Digital First Media. Wheeler, 6, loved soccer, swimming and had recently played piano at a performance. According to his obituary, he told his mother on Friday morning that he wanted to be an architect, but that he also wanted to be a paleontologist because "that's what [my older brother] Nate is going to be and I want to do everything Nate does."
Wheeler's mother, Francine, said that her son always blew kisses to his family, saying: "Catch it and put it in your heart."
His funeral was scheduled for 11 a.m. at the Trinity Episcopal Church in Newtown.
Allison Wyatt's parents say their little girl made their home look like an art studio. They told NBC that the 6-year-old wanted to be an artist and would tape her work on walls all around the house.
Wyatt "loved to laugh" and came up "with observations that more than once had us crying with laughter," her family wrote in a statement. The girl is also remembered for "random acts of kindness — once even offering snacks to a complete stranger on a plane."
Weekly Writing & Publishing Tips
delivered to your inbox. Your email address will never be shared.