I'm pleased to report that I've finally replaced my beloved old reading chair, which my then-boyfriend and I purchased on sale from Macy's for our first San Francisco apartment back in 1999. It is a well-used chair that served us lovingly, kind of like Mr. Carson, but, like Mr. Carson,  it long ago began showing its age. It's cozy but rumpled, quite a bit shabbier than it ever thought it would be. The new one, pictured below, is from the Chairs Event at One Kings Lane. I think it's pretty subtle. I love the clean lines, the smart gray fabric;  it's more Mad Men than Downtown Abby.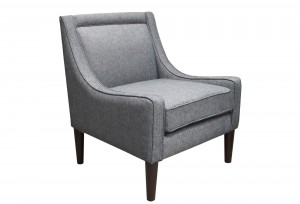 If  your home is in need of an update, head  over to the One Kings Lane Day of Furniture, which runs through Thursday, 1/21. I love the Benjamin Ottoman in steel (I'm sort of into gray right now), which would make a great coffee table or a practical statement piece opposite a sofa, where you want additional seating without the visual interruption of a chair or love seat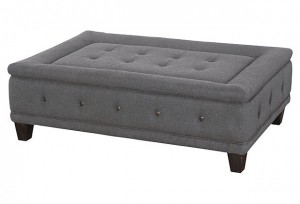 [rsseries cat="design"]
Sign up today for a $15 credit for purchases of $30 or more.