The Paperclip Method: The Novel Writer's Tool Kit
The Paperclip Method includes four innovative workbooks to help first-time novelists through every step of the process.
Why they'll love it: For a small fraction of the price of a writing workshop, the writer in your life will get inspired, find his voice, and write the novel he's always wanted to write. Packed with writing exercises, in-depth articles on narrative craft, and a step-by-step guide to writing, structuring, and revising your novel.
The price: $29 (25% off the regular price of $39) when you order by Dec. 3
Any aspiring writer can benefit from an online writing class. Whether they're just starting out, or they have a few unfinished novels tucked away in a drawer,  The Book Doctor has a class that will suit them. Choose from Fundamentals of Fiction, Advanced Fiction Workshop, the After NaNoWriMo Workshop (for writers who have completed NaNoWriMo), the Publishing Workshop, and more.
Why they'll love it: All courses include weekly lectures, assignments, and discussion groups. The courses are self-paced, so the writer can begin the course at any time, for as long as he or she likes. With the membership bundle, the recipient will have access to every course.
The price: Courses start at just $39.
Get the online class Fundamentals of Fiction for just $29 (regularly $79) when you purchase by December 3.
Remember the days of pen and ink? Livescribe3 looks and feels and acts like a pen, with actual ink that you use to write on actual paper, with one huge improvement over regular pen and paper: Livescribe 3 captures what you're writing in real time, via the Livescribe app, automatically syncing to your IOS device.
Why They'll Love It:  Everything you write can be synced automatically to Evernote, so that your handwriting can be searched in the same way you would search typed text. Write in the Livescribe Moleskine notebooks, spiral bound notebooks, or free paper your print yourself.
The Price:  $149.  (Update: Livescribe is offering $70 off its smartpens for cyber Monday. Get the deal.)
Go here to get Livescribe 3 or check out the other Livescribe products, including the Echo set for students.
Moleskine Classic Notebook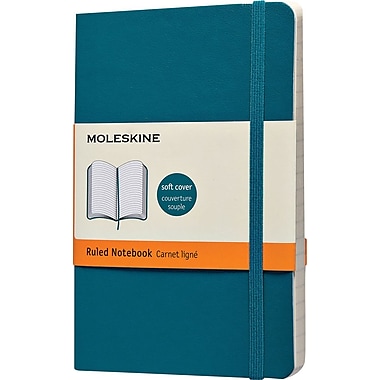 : it's classic, it's practical, and every writer should have at least one. Hardbound, with smooth, gorgeous pages that beg to be filled with someone's magnum opus
Why They'll Love It: There's nothing more inspiring than a beautiful notebook filled with blank pages.
The price: At just $12.91, you can make someone happy, even if you're on a tight budget
Go here to get Moleskine notebooks from Amazon.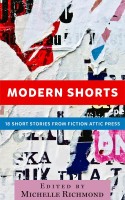 Modern Shorts: 18 Short Stories From Fiction Attic Press
A diverse collection of thought-provoking, beautifully written stories by emerging and established writers. Recommended for writers of short fiction, students of contemporary fiction, and anyone who loves a good story.
Why They'll Love It: This anthology filled with cutting-edge fiction by unknown and emerging writers doesn't just make for a great read. It is also inspiring: many of the writers published here are just starting out. Fiction Attic Press–the small, independent press behind this book–actively seeks fiction and memoir by new and unpublished writers.
The price: $14.99 for the paperback