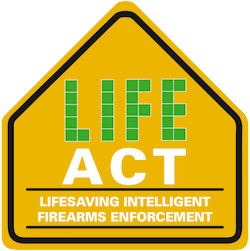 LIFE Act goes before Gov. Jerry Brown
Two bills that form a crucial part of the Lifesaving Intelligent Firearms Enforcement Act are now before Governor Brown. They are:
SB 374: strengthens and broadens the law on assault weapons.
SB 755: helps keep guns out of the hands of people who've shown dangerous or risky conduct related to firearms, ammunition or substance abuse.
Read a brief article about the LIFE Act legislation, which was approved by the California state senate in May. Or read a more comprehensive breakdown of the seven bills contained in the legislation.
The package of bills approved also includes:

– Prohibiting detachable magazines in semiautomatic rifles

– Expanding the list of offenders banned from owning a gun

– Barring the possession of large-capacity magazines that hold more than 10 rounds

-Requiring buyers to obtain a permit, which must be shown for every ammunition purchase
Make your voice heard. Go here to urge Brown to sign the bills into law.