The failure of the "stranger danger" rule – Adrian Gonzalez, suspect in Madyson Middleton's death was "a nice kid"
Update, July 29, 12:54 p.m. PST : The 15-year-old suspect accused of sexually assaulting and and killing Madyson Middleton has been identified as Adrian Jerry Gonzalez. Gonzalez will be charged as an adult. The charges include "one count of murder that includes special circumstances of lying in wait, kidnap and sexual assault, and other counts related to sexual offenses and kidnapping," according to NBC Bay Area.
One of the main pieces of advice parents give children from a very early age is "Don't talk to strangers." We also tell them more specific things, like, "If a stranger asks you to help him find his puppy, run away," or, "If a stranger picks you up, yell and scream." The operative word, so often, is stranger, because it's very clear and obvious to parents than any stranger who tries to lure your child away should be avoided at all costs.
It's more difficult to explain to a child that even people you know and trust can pose a threat. In fact, it's something many parents don't say, because the idea is so reprehensible. We don't want to believe that the nice kid next door or the nice check-out guy or the friendly camp counselor could be a predator. And, of course, we want our children to be happy, and we don't want them to live in fear that someone they know might hurt them. But the arrest today of a suspect in Madyson Middleton's death had nothing to do with strangers, or with any of the transients and drug addicts who are known to linger near the apartment complex where Maddy went missing.  The suspect, a 15 year old yo-yo enthusiast whom Madyson Middleton knew and, according to police, probably trusted, allegedly lured Maddy into his apartment, where he sexually assaulted and strangled her. The suspect's identity is a stark reminder that danger to children doesn't usually come from strangers. While those cases do of course exist, often with terrifying outcomes–as in the cases of Jaycee Dugard, Elizabeth Smart, and Michaela Joy Garecht–more often, when children are abducted, assaulted, or killed, the perpetrator is a friend or acquaintance.

The suspect lives in Madyson's apartment complex, the Tannery Arts Center. The suspect's own instagram feed is populated with photos and videos of him yo-yoing, joking around and skateboarding with his friends (including girls his own age), and a variety of nature and urban shots taken around Santa Cruz and Northern California. All in all, he seems like "a regular kid," just as he was described in news articles by several friends and neighbors, including Kirby Scudder, a resident of the Arts Center who was dating the victim's mother, Laura Jordan.
While his posts are sometimes melancholic, there is nothing in them that seems out of the ordinary for a teenager. Two days ago, he posted a video himself playing the piano, with the words, "The dreams in which I'm dying are the best I've ever had," lyrics from the song Mad World.) Lyrics which wouldn't be alarming, were it not for the fact that he posted them on Sunday, the day that Madyson was murdered. According to SFGate, who cites an unnamed source, "the boy told police that he had been contemplating suicide and that he had killed the girl to see how people would react." The same source "said surveillance video showed the teenager placing Madyson's body into the bin several minutes before her mother, Laura Jordan, called police at 6:08 p.m. Sunday."
Even though he seemed like "a regular kid," for adults paying attention, there might have been warning signs, such as this caption on an ordinary Instagram selfie (below) taken on a city street: "Wears all black to try and look powerful and hide the crippling anxiety. Towards the future and the constant worry that i'll never find someone who loves me."

Gonzalez also recently posted a photo of Nid Vizzini's semi-autobiographical YA book, "It's Kind of a Funny Story," opened to Chapter 15. (Although the book's title isn't visible, a search of the opening lines of text led to an excerpt from Chapter 15 of It's Kind of a Funny Story.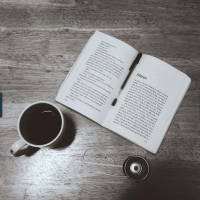 Vizzini committed suicide in 2013. ) The book is about a teen's battle with depression. According to Today,
"It's Kind of a Funny Story," recounts how a 15-year-old landed in a mental facility after repeatedly attempting suicide.
In light of the horrific assault on Maddy, one has to wonder if Gonzalez was expecting his Instagram account to be studied after his arrest, and if he wanted to create a narrative about his depression as a kind of defense or rationalization of the act he was going to commit. Because, in the end, of course, he didn't choose suicide. Instead, he chose to take the life of an 8-year-old girl. And he didn't seem to attempt to evade arrest. He hid the body in his own apartment complex, and he hung around the dumpster while police were searching, repeatedly asking about the status of the search. Is it possible that he wanted to be caught? Part of the text that the book was open to in the Instagram photo reads as follows:
I'm young, but I'm already screwing up my life. I'm smart but not enough—just smart enough to have problems. Not smart enough to get good grades. Not smart enough to have a girlfriend. Girls think I'm weird. I don't like to spend money. Every time I spend it, I feel as if I'm being raped.
In another photograph posted on Instagram just one week before Maddy's murder, by an artist who was doing a demonstration for children at the center, the suspect poses for a demo on how to draw caricatures. One can't help but wonder if Maddy was among the children watching the demonstration that day. (Note: I found this photo by doing an instagram search for Tannery Arts Center, and the boy in the photo looks very much like Instagram user AwkwardYoYoer. No one is identified in the photo, so while it looks like a clear match to me, I can't be 100% certain).
While cases that garner the most media attention tend to be stranger abductions, and while those do, of course, happen, the vast majority of crimes against children are committed by people they know. In this case, telling Madison to stay away from the transients who lurk in the alley behind the Tannery Arts Center would have done no good. And while the mother was quickly called into question for not being with her at the time of her disappearance, and her judgment might certainly be lacking, it turns out that keeping a closer eye on the child may not have saved her in this case. Of course, if she were never alone, no one could have taken her. But this was a child who, according to police, willing went into the suspect's apartment, where he raped and murdered her. Given the nature of the apartment complex and the sense of "community" that was apparently shared by many of the residents, if the suspect was intent on harming a child, he probably would have done so sooner or later. Tannery Arts Center, from the website and the photos and the ordinary instagram feeds of its ordinary residents, looks like a happy place. A place where kids paint and dance and skateboard and hang out together. A place where you know your neighbors. A place where, despite the seediness of the streets outside, a family can feel safe. In this photo from the center's Instagram feed, you can see kids doing art. Other photos show folks dancing together, eating, having a good time, kids writing bad teenage poetry–just as teenagers are supposed to do. It looks pretty much idyllic.
So how do parents protect children from predators? What could have been done differently? A hard-and-fast rule, such as "NEVER go into anyone's apartment without my permission," might have helped. However, in a situation in which the child feels so comfortable, when the alleged perpetrator is a kid himself, someone she knows as a fun, nice kid who does yo-yo tricks, someone who is known and liked in her community–even that rule might have been disregarded by a child in a moment of weakness or forgetfulness.
Perhaps a buddy system could help. Even so, in a heartbreaking case like this, one thing we need to ask ourselves is how we are identifying troubled teens. How do we notice the ones who are capable of committing such a crime? What are the warning signs? If we can't allow children to trust other, older kids in their own tight-knit community, how are we to make them feel safe?
Read the full reporting on the Madyson Middleton case in the Santa Cruz Sentinel.