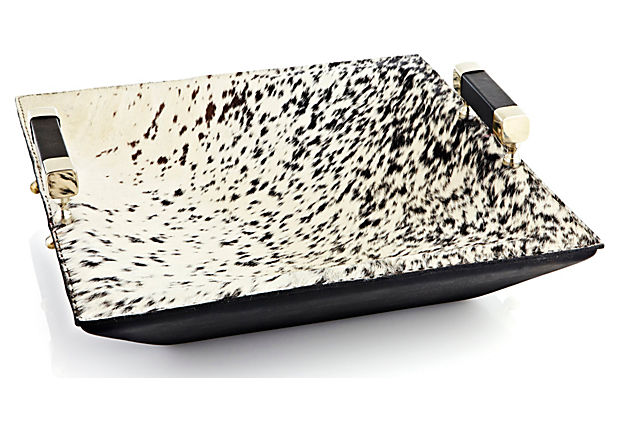 Holiday hostess gift idea : Serving Trays
Serving trays make a great, practical hostess gift for the holidays and beyond. I use them around the house to corral everything from keys to stacks of magazines and manuscript pages. When people come over, I clear them out and use them to serve drinks. Visit today's One King's Lane sale to see trays in a beautiful array of shapes and sizes, from brightly colored lacquered trays to luxurious statement pieces made of  leather, onyx, and bone.
Love the green chevron pattern and tasteful green of this tray made of inlaid bone.

This bright red tray with handles would be perfect for serving up holiday cocktails.

Or get a set of four brightly colored wooden lacquered trays and spread the love.

I love this metal lazy susan in tangerine orange.

The cowhide and leather tray, crafted by Columbian artisans, is too pretty to put anything in! It would make a great coffee table centerpiece.

As always, new One Kings Lane members receive a $15 credit for purchases of $30 or more. Membership is free.