A couple of weeks ago, I wrote about my new love affair with the Livescribe3 smarten. Because the proof is in the pen, I thought I'd show you some images of the Livescribe3 at work. Here are the notebook pages in which I drafted this post by hand: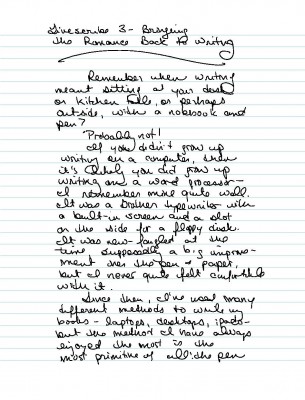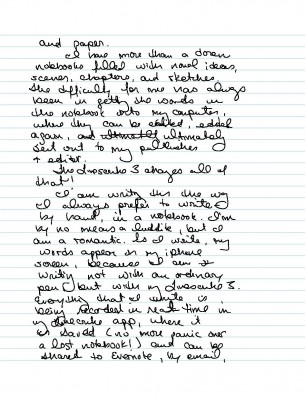 And here is the partial transcription of my Livescribe3 notes. (On the Livescribe app, you transcribe y right-swiping your handwritten notes on your iPad or iPhone). As you can see, I don't have the most legible handwriting. In fact, my husband can't read a word I write. I might have to marry Livescribe, because it clearly understands me much better: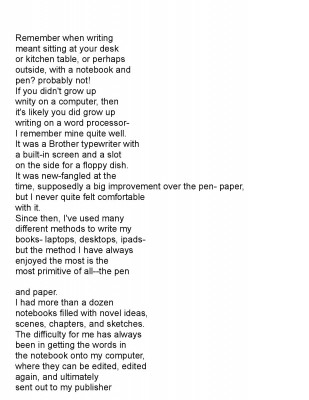 Granted, it wasn't 100% accurate, but it was startlingly close, considering how elusive my handwriting can be. No lost notes, not lost writing…brilliant.
Buy Livescribe 3 or check out the other Livescribe products, including the Echo set for students.
Michelle Richmond is the New York Times bestselling author of the novels The Year of Fog, Golden State, Hum, and other books. She is the publisher of Fiction Attic Press and the creator of The Paperclip Method for writers.
Comments
comments