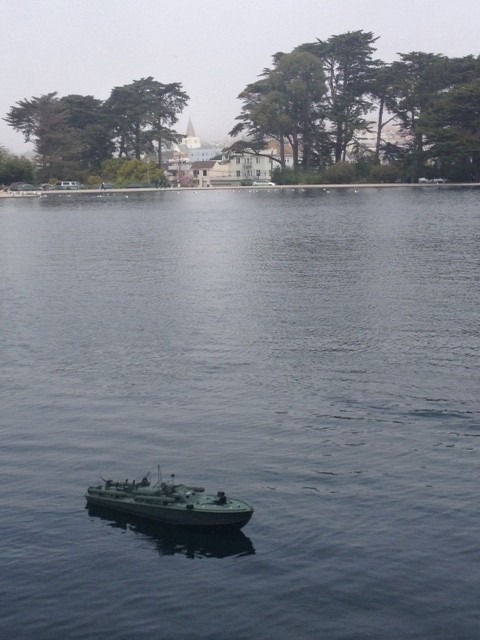 Golden Gate Park & Lands End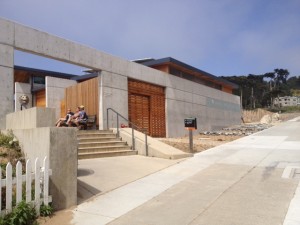 On Saturday, we spent the day exploring Lands End and Golden Gate Park, two local treasures of the National Park Service.
First up, the windmill at Queen Wilhemina's Garden. Both windmills have recently been restored. The one behind the Beach Chalet, with its ever-changing garden, is perfect for picnics.
Next, we headed over to Spreckels Lake to watch the Model Yacht Club guys steer their boats around the lake. Eavesdropping is good here, as the men get pretty competitive about their motors. We even got to see a model hydroplane take off.
From there, we walked past Marx Meadow to the next lake, where my son quickly made friends with another boy his age, and they spent a good hour racing twigs down the stream and watching them go over the waterfall. If you ever feel as though your kids are missing out on the whole Mayberry experience, find a stream and let them go wild with the twigs. Very zen.
Next stop:  a walk along the cliffs of Lands' End and a stop at the new visitors' center. The photos and video of the old Sutro Baths and numerous versions of the frequently burned-down Cliff House are fascinating.
No trip to our old neighborhood would be complete without a stop at Louis, an unassuming diner that arguably hosts the best views of any diner in the world. Naturally, we got the BLT and the milkshake.