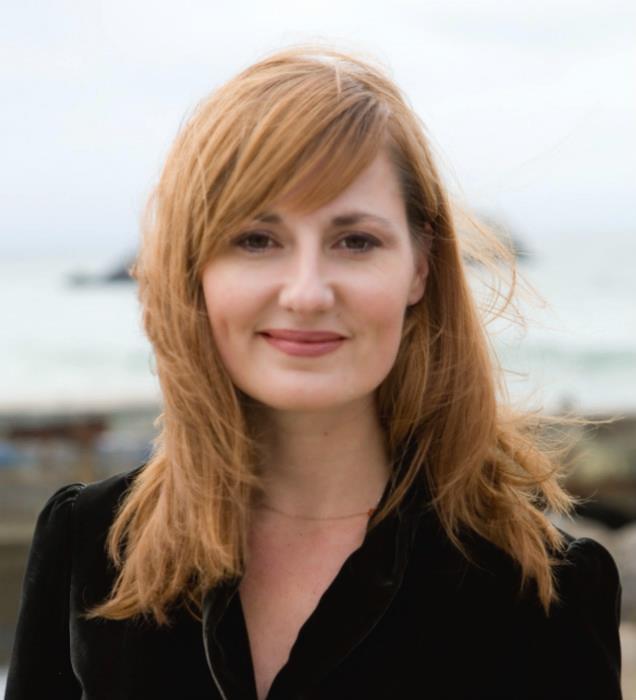 Sans Serif: The Blog for Writers and Readers, was established in 2005. Here, you'll find articles, essays, and resources on writing, publishing, narrative craft, and books.
Before Sans Serif, I blogged at Salon Blogs Michelle's Daily Dose for Writers. In 2005, I threw together some wonky html and Sans Serif was born. I blog about books, publishing, writing, design, copyright, politics, science, and San Francisco's thriving literary culture.
My books include the novels Golden State (2014), THE YEAR OF FOG (2007), NO ONE YOU KNOW (2008), and DREAM OF THE BLUE ROOM, and two story collections: Hum (2014) and The Girl in the Fall-Away Dress (2001). I've also written for the Wall Street Journal, Salon, Playboy, Coastal Living, San Francisco Chronicle Magazine, The Telegraph, The Chronicle, and Writer's Digest, among other publications.
I grew up in Mobile, Alabama, attended the University of Alabama and the University of Miami, and moved to New York City right out of graduate school in 1997. In 1999, my husband and I moved to San Francisco.
I had a lot of weird jobs before I was able to earn a living as a writer: waiting tables and pulling auto parts off warehouse shelves in Tuscaloosa, Alabama, while working my way through college; wiping down tanning beds in Atlanta for five dollars an hour; working as an advertising copywriter at a very Mad Men-esque agency in Knoxville; hosting a bizarro cable television talk show called Buckhead Weekly; selling credit processing machines in Manhattan;  serving as the assistant to an executive in Beijing. For a number of years, I taught creative writing at universities in the Bay Area. These days, I do a bit of manuscript consultation.
I love to hear from writers and readers. I'm always happy to answer questions about publishing and writing. The best place to connect is on my facebook page. Comments are also welcome on individual posts within two weeks of posting.
I also post about missing persons. If someone you know is missing, please send me a photo, along with pertinent information and the number people should call with information, and I will be happy to post it.
If you'd like to know more about my books, please visit my author website.
~Michelle Richmond