[fbshare url="http://michellerichmond.com/stories/" type="button"] Michelle's debut story collection, The Girl in the Fall-Away Dress, winner of the 2000 Associated Writing Programs Award, is now available as an ebook

.
"The stories in Michelle Richmond's debut collection spin artfully off of the life of a single character…Smart and adept." ~The New York Times.
"This collection of brief sketches alternating with longer fictions has a novel's heft, as characters who are just names in one story emerge to take center stage in another. These women's lives are shaped by fate and place, forces hauntingly evoked by this talented young writer." ~The Boston Globe.
"A winning debut." Publishers Weekly
Read The Girl in the Fall-Away Dress on Nook, on other ereaders, on Kindle, or online.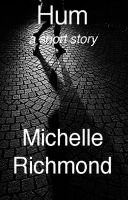 Hum: "The haunting story of a couple who have become "quietly lost to each other." Paid to live in an apartment used for surveillance, they are separated and driven into silence by "the continual hum coming from the second bedroom, the source of our livelihood and of our growing discontent." The wife violates the cardinal rule of their living situation – not to look in the second bedroom – and then seeks out the man she finds is being monitored. Their strange meeting in a movie theatre leads to a dim hotel room and a startling conclusion. The story becomes a cautionary political fable and a meditation on modern-day alienation." (review from newpages.com) Download the ebook. Or read on your Nook or  Kindle.
The Great Amphibian: A pregnant woman witnesses an unsettling act of violence at a model yacht race in Golden Gate Park. Inspired by the story of her famous great-grandfather, a man of strange aquatic gifts who disappeared on Lake Michigan many decades before, she decides to commit her own act of heroism. This story won the 2006 Mississippi Review Prize and received special mention in the 2006 Pushcart Prize Anthology. Download the ebook.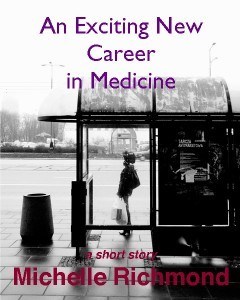 An Exciting New Career in Medicine: A woman grieving over her sister's death finds her surprising and unconventional calling as a "manual medical caregiver" in this erotic story of love, lust, and medicine. Originally published in Playboy. Download the ebook.
"Richmond's narrator in this interesting story is a grieving woman, mourning her deceased sister while trying to find a job more fulfilling than her copywriting gig. So she ardently studies for her exam to become a fully licensed, professional hand job giver…intriguing."  Slushpile.net